PRESS RELEASE
For Immediate Release
June 6, 2009
MICROGIVING.COM HOSTS CHARITY FISHING TOURNAMENT AND OCEANSIDE CONCERT WITH FEATURED PERFORMANCES BY AMERICAN IDOL SENSATION CHRISTINA CHRISTIAN PERFORMING WITH THE PATXI PASTOR BAND.

BOYNTON BEACH, FL - Large crowds will hit the beach for MicroGiving's first annual fishing tournament and beach party on Saturday, June 20th at Boynton Beach. All of the proceeds from the event will be donated to a
variety of MicroGiving.com's charities. Novice and expert anglers, families and individuals, alike are invited to participate in a fun and competitive tournament that begins at 7:00 A.M. followed by a beach party and oceanside concert in addition to an awards ceremony at night. The concert, which kicks off at 4:00 P.M. will feature special performances by renowned actress, model, and American Idol singing sensation Christina Christian who will be performing with the Patxi Pastor Band. The new act has recently performed for a number of recent major events including the City of Miami's Earthfest Concert and headlining the historic Fontainebleau's $1 billion renovation kick-off party.

"Even the smallest denomination to individuals in need of assistance immediately triggers a feel good sensation," said John Ferber, CEO and founder of MicroGiving.com, an online nonprofit organization. "And what better way to give, than to have fun in the process." Established in 2007, Ferber created MicroGiving.com, which connects donors directly to recipients. His mission is to provide, facilitate, and empower individual charitable donors to give to anyone, no matter what the amount is.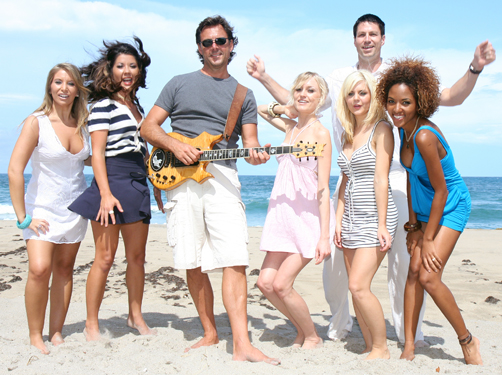 Patxi's band for the event will also include very special appearances by award-winning swampadelic "Iko-Iko" band members drummer Daniel East and bassist Mitch Mestel, multi-platinum keyboardist and founder of the South American super group "Daiquiri" Alberto Slezynger, Florida's beloved "Blues Man" Dave Morgan on guitar, bassist Paul Crosta and drummer Fred Epstein, the Perl & Company Dancers and other surprise guests.

"The event will be a great opportunity to give to a worthwhile cause while still enjoying your weekend. People in Florida spend most of their Saturdays lying out on the beach and partying anyways," said MicroGiving.com's Executive Director, Michelle Fraedrick. "Why not put these activities to good use? With all of the proceeds going to MicroGiving.com, this could be the start of an extremely rewarding and exciting tradition."

Participants at the event will compete in two tournaments: Offshore Kingfish-Dolphin-Wahoo Sport-fishing Tournament, and Inshore Surf & Reef Fishing Tournaments. Captains meeting and final registration for the offshore division take place Friday, June 19th from 1:00 P.M. to 6 P.M. at Two George's Restaurant in Boynton Beach.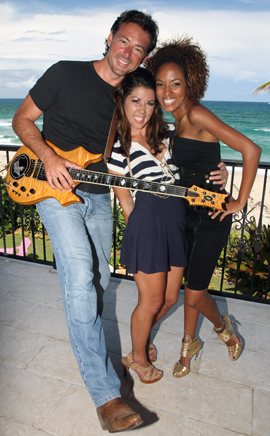 MicroGiving.com was founded and funded by businessman and philanthropist, John Ferber, as a means for universal participation in direct charitable giving; donor-to-recipient, the alternative to the traditional model of donor- to-organization. Rooted from the notion that selfless giving, even in the smallest denominations, to individuals in need of assistance immediately triggers a "feel good" sensation in donors and recipients.

MicroGiving.com was created to provide an organized community for social responsibility. The site has recorded almost a half a million dollars in committed donations. It is the mission of the organization to provide, facilitate and empower individual charitable donations by enabling members to pick, choose and give directly to anyone in need, no matter how much they have to give. For more information about the event and for online registration, please visit www.microgiving.com.

For more information please contact:

Michelle Fraedrick
MicroGiving.com - Executive Director
Phone: (561) 927-8903
E-mail: michelle@microgiving.com







---
MicroGiving.com & The Patxi Pastor Band Would Like To Extend A Very Special Thanks For This Event To Both:

Julia Kreibich, President of Pearl & Company and Stacey Feldman, President of Peacock Marketing Group LLC.





Julia Kreibich
President
Pearl & Co.
Phone: (305) 608-4928
julia@pearlandcompany.com
www.pearlandcompany.com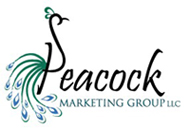 Stacey Feldman
President
Peacock Marketing Group LLC.
777 East Atlantic Avenue, Suite C2-289, Delray Beach, FL 33483
Stacey@PeacockMarketingGroup.com
Telephone: (561) 324-9972 • Fax (561) 450-8252