PRESS RELEASE
For Immediate Release
November 1, 2008
Supermodels, Celebrities & Rock Legends Join Forces For an Exclusive
Rock & Roll Concert and Fashion Show As Part Of $1 Billion Re-Birth Of
The Historic FONTAINEBLEAU Miami Beach.

Irene Marie, The "Grand Dame of Modeling" Celebrates Her Agency's 25th Anniversary
Alongside Her Models and Staff at LIV.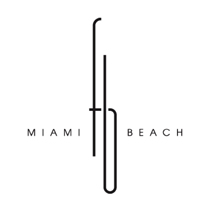 Miami Beach, FL – The Irene Marie Modeling Agency announced today that it will be teaming up with the world renowned Fontainebleau Miami Beach on Saturday, December 13, 2008 to hold an exclusive gala and Rock & Roll fashion show to celebrate the agency's 25th anniversary. Recently proclaimed by the Miami Herald as "The Grand Dame of Modeling," Irene Marie's unprecedented 25th year in the industry has made her the undisputed queen of the Miami modeling scene. Her contributions to the development of the local and national fashion communities have been recognized by entities such as the Women in International Trade, Ocean Drive Magazine and the City of Miami Beach, which recently presented Marie with the key to the City.

The exclusive VIP by-invitation-only gala and Rock concert fashion show will kick-off the launch of the new state-of-the-art venue, LIV Nightlife At Fontainebleau Miami Beach, which was part of the historic landmark's $1 billion renovation.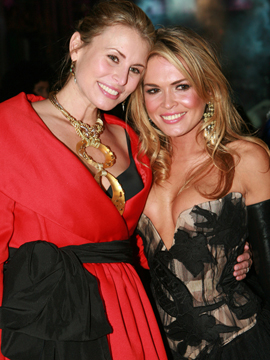 The event will be hosted by one of Marie's most memorable discoveries and Wild On E! host, Cindy Taylor (Guess?, Parasuco and Pantene). Additionally, a number of special presentations and appearances will be made throughout the evening by a variety of honorary celebrity guests such as Television journalist, author and Women of Tomorrow charity co-founder Jennifer Valoppi, Maxim's "World's Sexiest Supermodel" Joanna Krupa, former Irene Marie models including television stars David Fumero, Melissa Gallo and James Hyde, and Marie's first supermodel, Niki Taylor. The event will conclude with a Rock & Roll All Star concert and fashion show featuring American Idol singing sensation Christiana Christian, Rock & Roll Hall of Famer and Bob Seger's Silver Bullet Sax Man Alto Reed, the legendary George Terry of the Eric Clapton band and Multi Platinmum recording artists Alberto Slezynger who will all be performing with the Patxi Pastor Band.


"We're so grateful to LIV and Fontainebleau Miami Beach for offering to host such a landmark night for our Agency and helping make the event so special" said Marie. "We are also thrilled that Patxi Pastor whose landmark events over the past 20 years featuring the world's leading supermodels and high profile celebrities for clients such as Victoria's Secret, People Magazine and AOL has agreed to executive produce our event."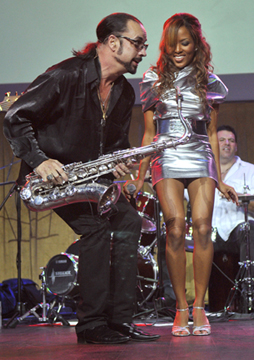 Celebrity VIP red carpet arrivals and cocktail reception will begin at 10:00 P.M. and will be followed by the kick-off of the multimedia presentation ceremony at 10:30 P.M. The evening with Irene Marie Stars including Vinci Alonso and Brett Novek taking to the runway with wardrobe styled by celebrity stylist Danny Santiago (Sex & The City the movie, Burn Notice and Confessions of a Shopaholic) followed by the spectacular All Star musical performance.

"We are delighted to be partnering with Irene Marie and being able to host this special event and unique fashion show concert in our venue." said Jimmy Vargas, LIV's Director of Marketing. "This allows our facility to uniquely showcase the excitement and celebrity star power of Miami Beach as a special kick-off for our brand."

As a mentor since the inception of the program, Irene Marie has named South Florida's Women of Tomorrow Mentor and Scholarship Program as her life charity of choice and will honor the non-profit during the event for its long-standing commitment to enhancing and enriching the lives of young at-risk women through mentoring and education. Founded by Television Journalist Jennifer Valoppi and Telemundo President Don Browne in 1997, the organization currently mentors close to 2000 at-risk young women in Miami-Dade, Broward and Palm Beach public high schools, and has provided more than $1.8 million in college scholarships. The program's mentors include 250 of South Florida's most accomplished professional women.
Irene Marie, Prisident - Irene Marie Models
Irene Marie Models is the first full-service modeling and talent agency in Miami Beach, Florida. Irene Marie Models was founded in 1983 in Ft. Lauderdale, Florida by former international fashion model and fashion columnist Irene Marie. In 1989, Irene realized Miami Beach's potential as a fashion production super power (unpopulated beaches, vibrant colors, unique lighting). She moved her agency to its current location in South Beach to better serve the demand of her European clients who were interested in the area's dichotomy of Art Deco architecture and South Florida beaches. Irene was one of the first real estate investors in South Beach to purchase and renovate an original ocean front building. She relocated her agency to the former Sunray Apartments (made famous by the chainsaw scene in the movie Scarface) located at 728 Ocean Drive. Driven by the Agency's forte in developing new and undiscovered talent (such as Niki Taylor, David Fumero, Cindy Taylor and Amber Smith) the Irene Marie Management Group gave birth to and later invigorated the once nonexistent modeling scene in Florida. The City of Miami Beach credits Irene with reshaping the image of South Beach from its previous dark and dangerous Miami Vice image, to its current chic and fashion forward identity. In 2006 Irene Marie along with MTV launched 8th & Ocean, a television series chronicling the lives of models and staff at the Irene Marie Modeling agency. The exposure garnered by the television series allowed fans across the globe to rediscover the beauty of South Beach.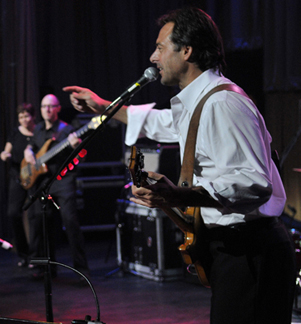 Patxi Pastor, Executive Producer
For over two decades Patxi Pastor has created and produced major ground breaking entertainment marketing events and campaigns for the world's leading brands and celebrities. Patxi conceived of and produced the first live on-line fashion show with Victoria's Secret at The Trump Plaza Hotel and what became the largest on-line event in Time Warner and Yahoo!'s history during the official launch of Supermodel Frederique's official web site. His live events have included partnerships with People Magazine, MTV, VH-1, Hard Rock Live, General Motor's "Concept: CURE", Lynyrd Skynyrd and The Grateful Dead. Patxi has additionally conceived of and successfully sold millions of dollars of entertainment based event sponsorships for leading brands such as AT&T, Starbucks, IBM, Kodak, General Motors, Cover Girl, Comcast, Vidal Sassoon, Microsoft, Clearasil, Sunny Delight, 3Com, Moet Champagne, American Airlines, Nikon and Hitachi. He recently created and Executive Produced the "Celebration Of The Sea Music & Film Festival" featured in Rolling Stone Magazine. The event included special performances by the "Father of Rock & Roll" Chuck Berry, Aerosmith Front Man Steven Tyler, Jeff "Skunk" Baxter of the Doobie Brothers and Steely Dan, Barry Goudreau and Fran Sheehan, founding members of the band Boston, rap pioneer DMC and a Harley Davidson Fashion show featuring Victoria's Secret Supermodels. For more information please contact management@patxi.com or visit www.PATXI.com.

LIV Nightlife At Fontainebleau Miami Beach
LIV at the Fontainebleau Miami Beach offers its guests the definitive Miami nightlife experience. The quintessential nightspot fuses the appeal of an ultra exclusive lounge and a high-energy nightclub. LIV is home to celebrities, VIP's and Miami's local party crowd. With over 30,000 square feet of striking architectural design and lavish décor, the stage is set for the ultimate experience in high-end entertaining. A voyeuristic design throughout the nightclub gives guests a bird's eye view from every position in the room. Melding the allure of the historical Fontainebleau and contemporary hospitality, LIV will redefine nightlife on Miami Beach. For more information, please contact Jimmy Vargas at Jimmy@miami-mg.com or visit www.LIVnightclub.com

Fontainebleau Resorts, LLC
A privately-held Las Vegas based resort and casino developer, was established in 2005 to create the "next generation" of hotels and resorts around the world. In addition to renovating the legendary Fontainebleau Miami Beach, the company is setting a new standard of resort in Las Vegas with the creation of Fontainebleau Las Vegas (Fall 2009). For information and to make a reservation visit www.fontainebleau.com.