PRESS RELEASE
For Immediate Release
July 7, 2009
CHARITY CONCERT AND CELEBRITY FASHION SHOW
FEATURED AS PART OF MIAMI BEACH'S FASHION WEEK AT THE HOTEL VICTOR

SPECIAL PERFORMANCES BY AMERICAN IDOL SENSATION
CHRISTINA CHRISTIAN AND THE PATXI PASTOR BAND
MIAMI BEACH, FL - The Celebration of the Sea Foundation announced today it will be holding a charity concert and celebrity fashion show on Saturday, July 18th to be featured as part of Miami Beach's Fashion Week at The Hotel Victor. A portion of the event's proceeds will benefit the Celebration of the Sea Foundation's "World Ocean Watch"program which is currently being developed with Miami-Dade Schools to promote marine science and environmental stewardship towards the world's oceans, and the animals that inhabit them.
The event will begin at 9:00 P.M. and feature special performances by renowned actress, model, and American Idol singing sensation Christina Christian who will be performing with the Patxi Pastor Band. The new act has recently performed for a number of major events including the City of Miami's Earthfest Concert, and headlined the historic Fontainebleau's $1 Billion Renovation Kick-Off Party. The event will additionally feature a "Barbie" themed fashion show produced by Julia Kreibich, founder and President of Pearl & Company which will feature twenty of Miami's top models and celebrities including Donavan Campbell of Channel 7 News, Supermodel Tina Brady and International Ford model and actress Claudia Davila, star of the newly released action thriller "Director" and featured in Shakira's "La Tortura" and Akon's "I Love The Way She Moves" hit music videos.
In addition to Christina Christian's performance Patxi's band for the event will also include very special appearances by multi-platinum keyboardist and founder of the South American super group "Daiquiri" Alberto Slezynger, bassist Leslie Zigel, The Pearl & Company Dancers and many other surprise guests.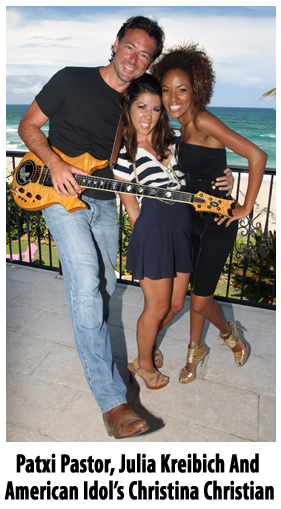 "We're so grateful to The Hotel Victor, all of the local celebrities, Julia Kreibich from Pearl & Company and Christina Christian, who all immediately agreed to come and support our charity event," said Patxi Pastor the founder of the Celebration of the Sea Foundation who will be performing with Christina. "Our children today are facing some critical environmental challenges which are going to come to a head in their lifetime. Unbelievably, our students here in the United States today rank at the bottom of the barrel with other countries around the world when it comes to scientific and mathematic literacy. Our programs are designed to promote an interest in the marine environment and highlight female and minority role models in science. Some of our recent initiatives include our newly launched SCUBA Club which has gotten a wide range of our local minority kids to interact with the ocean and its animals in ways they never dreamed of."
"I was thrilled to have the opportunity to be part of this event," said Christina Christian, the American Idol Sensation who was picked from over 10,000 contestants nationwide during the first season of the historic show. "I've been watching the work that the Celebration of the Sea Foundation has been doing in our community, and as a mother I can't say enough about how important these types of educational programs are for our children today. It is critical that we all do whatever we can to help support them especially now with the serious financial challenges our nationís schools are struggling with."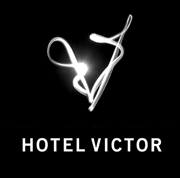 "We have such an economically diverse community here in South Florida," said Daniel Puglisi, General Manager of Food & Beverage at The Victor Hotel. "We're delighted to host this community event and support innovative outreach programs like "World Ocean Watch."
"The fashion show concept I've developed for this event has been a dream of mine for ages" said Julia Kreibich, founder and President of Pearl & Company. "It's wonderful to finally be able to bring it to fruition with the support of such a talented group of individuals and at this amazing venue The Hotel Victor!"
The Celebration of the Sea Foundation is a Florida based 501(C)(3) Not-For-Profit organization which was founded by entrepreneur and environmentalist Patxi Pastor to produce engaging, entertaining and educational programs for children and families focusing on the world's oceans and marine habitats. The Foundation's primary activities are designed to raise public awareness, particularly among children, of both aquatic and terrestrial ecosystems while simultaneously helping to instill a sense of stewardship towards the animals that inhabit them. The Foundation's programs focus on ways each of us can make a positive impact on the environment while placing a specific emphasis on the protection of the world's ecological systems. Additionally, special focus is placed on helping children with cancer and special needs in addition to developing and supporting educational and environmental programs for inner city students. A particular emphasis is placed on highlighting minorities and female role models in science. For more information please visit: www.CELEBRATIONOFTHESEA.org
Pearl & Company, LLC is a leading fashion production company that produces fashion shows for Miami's premier events and fundraisers. Pearl & Company brings a bold and dynamic approach to the industry by functioning with a true passion and excitement for the trade and its participants. Specializing in all fashion related areas, its Founder and President, Julia Kreibich is the soul of the organization. In speaking with her one immediately finds a vibrant leader who is able to utilize her extensive network in the fashion industry through her solid relationships with top designers, models, photographers, corporate executives, charities, stylists, celebrities and VIPs to produce spectacular results for clients. Pearl & Company strives to incorporate a charity component into each event with the goal to give back to the community.
To view the event's Official Poster Click Here!
For the event's Official "FACEBOOK" page Click Here!

For more information about the event please contact:





Julia Kreibich
President
Pearl & Co.
Phone: (786) 216-7971
julia@pearlandcompany.com
www.pearlandcompany.com


Special Thanks To:



Bruce Orosz
President
ACT Productions, Inc.
Phone: (305) 538-3809
info@actproductions.com
www.actproductions.com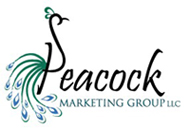 Stacey Feldman
President
Peacock Marketing Group LLC.
777 East Atlantic Avenue, Suite C2-289, Delray Beach, FL 33483
Stacey@PeacockMarketingGroup.com
Telephone: (561) 324-9972 • Fax (561) 450-8252
And

Steve "The Saint" Santos & George "The Singing Chef" Dominguez