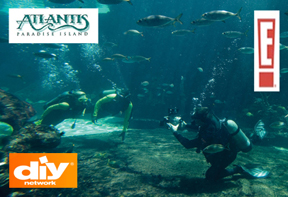 Patxi shooting Supermodel Frederique van der Wal during the taping of the shows.

Patxi with Extra TV Host John Kelly & Victoria's Secret Supermodel Frederique.

Patxi was asked to help produce and shoot underwater segments for several different nationally television shows simultaneously with long time friend and client Victoria's Secret Supermodel Frederique for E! Television, DIY Channel and Extra! in the famed Atlantis Resort's "Giant Ocean Tank" in the Bahamas. Keep your eyes peeled for the 16 foot Manta Ray that swims right over Patxi's head during the shoot.

Also segments featured on E! Television and Extra which were broadcast live via satellite from an underwater press conference they did at Sea World's Discovery Cove earlier that year are watchable here.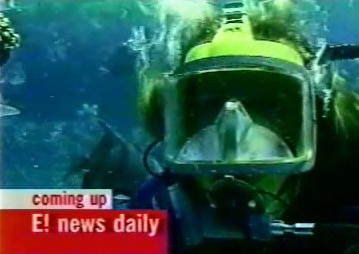 To view the Shows Click Here!